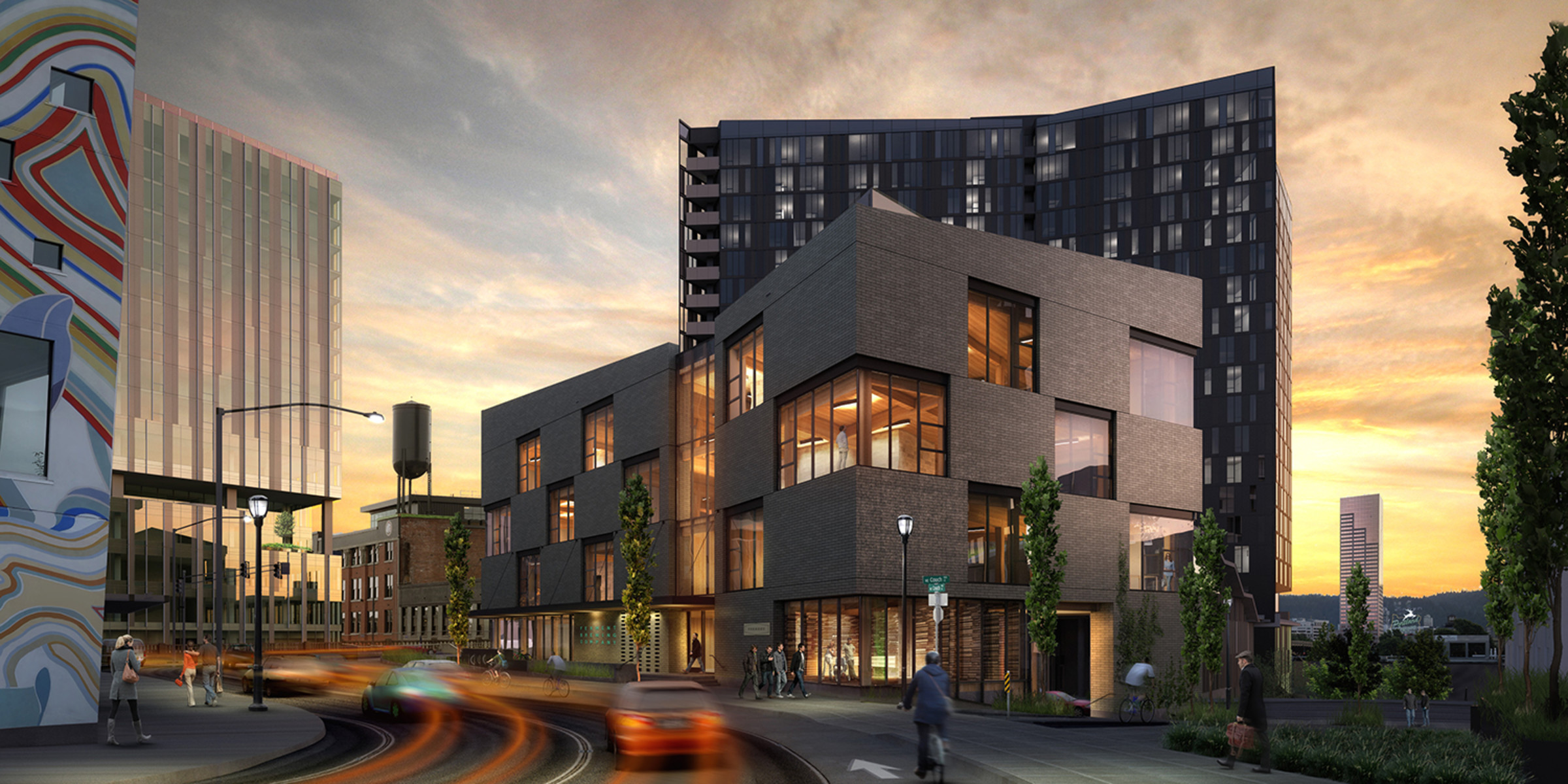 I love the new Mass Timber buildings that are growing in popularity, especially up here in the Pacific Northwest. We have had a mass timber building going up just a block from our Portland office. The Sideyard held a grand opening last evening and soon Ferment Brewing and other tenants will hopefully be opening, especially Ferment Brewing – yes yes yes.
The Sideyard (B76 West) building went up really fast compared to other local construction we have been watching from our office windows and walking our office neighborhood. I have previously wrote about this B76 when taking a group of Autodesk employees on a tour of the building a little over a month ago (Portland Autodesk Employee Mass Timber Field Trip). It was awesome to see Greg Howes and Stefan Schneider of CutMyTimber at the Grand Opening and showing off their hard work and craftsmanship.
Developer: Key Development
Architect: Sideyard — Skylab Architecture
Builder: Anderson Construction

The look of the mass timber building being constructed looks amazing to me personally, and better carbon footprint with CLT and MPP wood products and beam. There is another mass timber structure going up another block away, District Office by Anderson Construction and I hope to get an internal look at it sometime soon.

Here are a few photos from my new iPhone 11 Pro of the building as they are finishing up and readying for the interior build out.
Looking out the top floor ands seeing the Autodesk Portland office with our historic water tower.


The stairs with the treads from MPP and then one monster MPP running vertical and about 10 inches thick. Imagine a 5 floor tall piece of 10 inch plywood like material.

Aadne Tonning of Anderson Construction is always smiling whether in a hard hat or not.

The Fair Haired Dumbells building across the street.

Bonus pixels:
Here is the top roof deck of the Autodesk Portland office after I left the grand opening of Sideyard. Peaceful and stylish with the best view of the downtown Portland waterfront.

A peek inside

Have a great weekend everyone!
Shaan