In Portland, Seattle, and around North America we are seeing more and more beautiful wood being used in building construction, and it has been more common in Europe for years. There is a massive tall timber project is in the planning stages for Toronto by Google's Sidewalk Labs. These buildings using solid wood or engineered woods are commonly called Mass Timber. Most commonly you see CLT (cross laminated timber) and increasingly some CLP (cross laminated plywood). The use of the wood products are chose for many different reasons some of which might be aesthetics as the wood is stunning but also sustainable and less carbon footprint than concrete and steel , performs very well with seismic loads, and is not really any more prone to fire than any other building.

"new codes will allow mass-timber buildings as high as 18 stories"
We have a nice mass timber building a block from our Autodesk Portland office that is nearing construction designed by Skylab Architecture, much of the wood and connections fabricated offsite by CutMyTimber and constructed by Anderson Construction.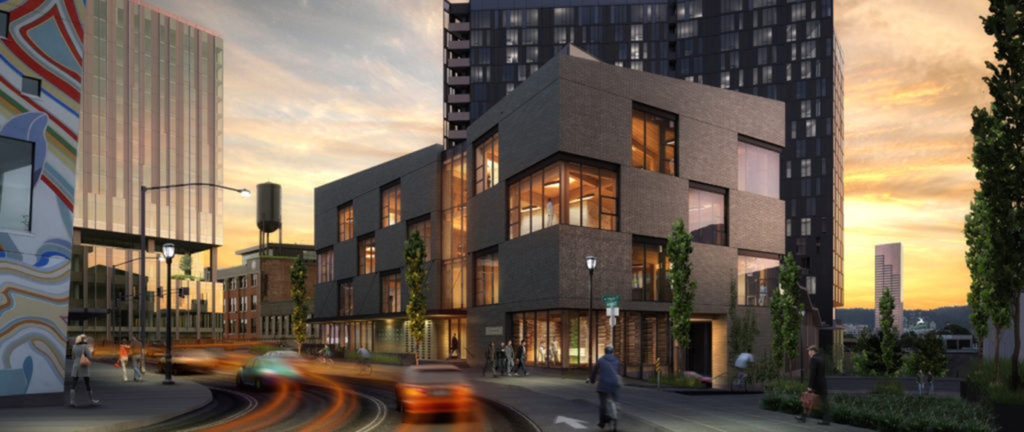 I love that you can see the Autodesk Portland building and water tower in this project render.
But can you engineer big wood beams that connect easily?
Definitely!

Cheers,
Shaan