Autodesk used Generative Design to define the optimal workspace in one of our offices.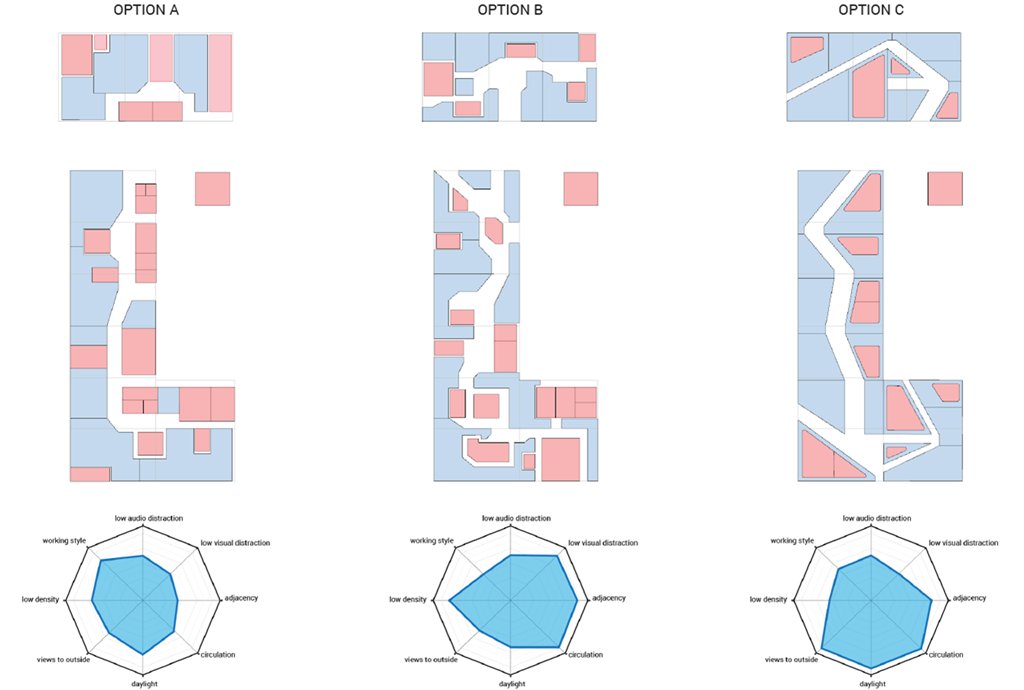 In the future we see design taking in the employee and organizational preferences in the office neighborhoods. Make sure those that work frequently together are located in close proximity, employees that like the sunny exposure are seated in sunny portions of the office, and the employees that prefer a quiet space are in planned quiet area neighborhoods of the office. Think of it like the design of a campus or neighborhood community applied to inside the walls of an office to seating in neighborhoods and resources.
Imagine, Design, Create a Better World – and Office environment.