Congratulations to the 40 high school teams that participated Thursday to Sunday in the FIRST Robotics FRC PNW District 3 competition in Wilsonville Oregon. What an amazing event and gracious professionalism everywhere as well as really delicious homemade ice cream from middle school students jr Scoop to support local charities and schools by "Brain Freezes for Better Communities". Thank you to all the volunteers, judges, referees, school, parents, sponsors, teachers, and so many more that make this all possible.

Congratulations to the event winning alliance of teams Team 2550, Team 2990, and Team 5198 and the district event finalist alliance of Team 3674, Team 955, and Team 1540.
What do teams experience at FIRST events? Watch our Wilsonville 2017 recap here: https://youtu.be/65NS6pCYfRo . #omgrobots #FIRSTisSTEM
List of event awards:
https://frc-events.firstinspires.org/2017/ORWIL/awards


I have been working with Team 1540 Flaming Chickens of Catlin Gabel for two seasons and they use Autodesk CAD software Inventor and Fusion 360 to design and fabricate their award winning robots including this years "Hen Solo". They are an amazing team and won the coveted Chairman's Award for this event as well as being on the finalist alliance.They presented to the judges on their community outreach. See their chairman's video: https://youtu.be/vq9c_l8mYHY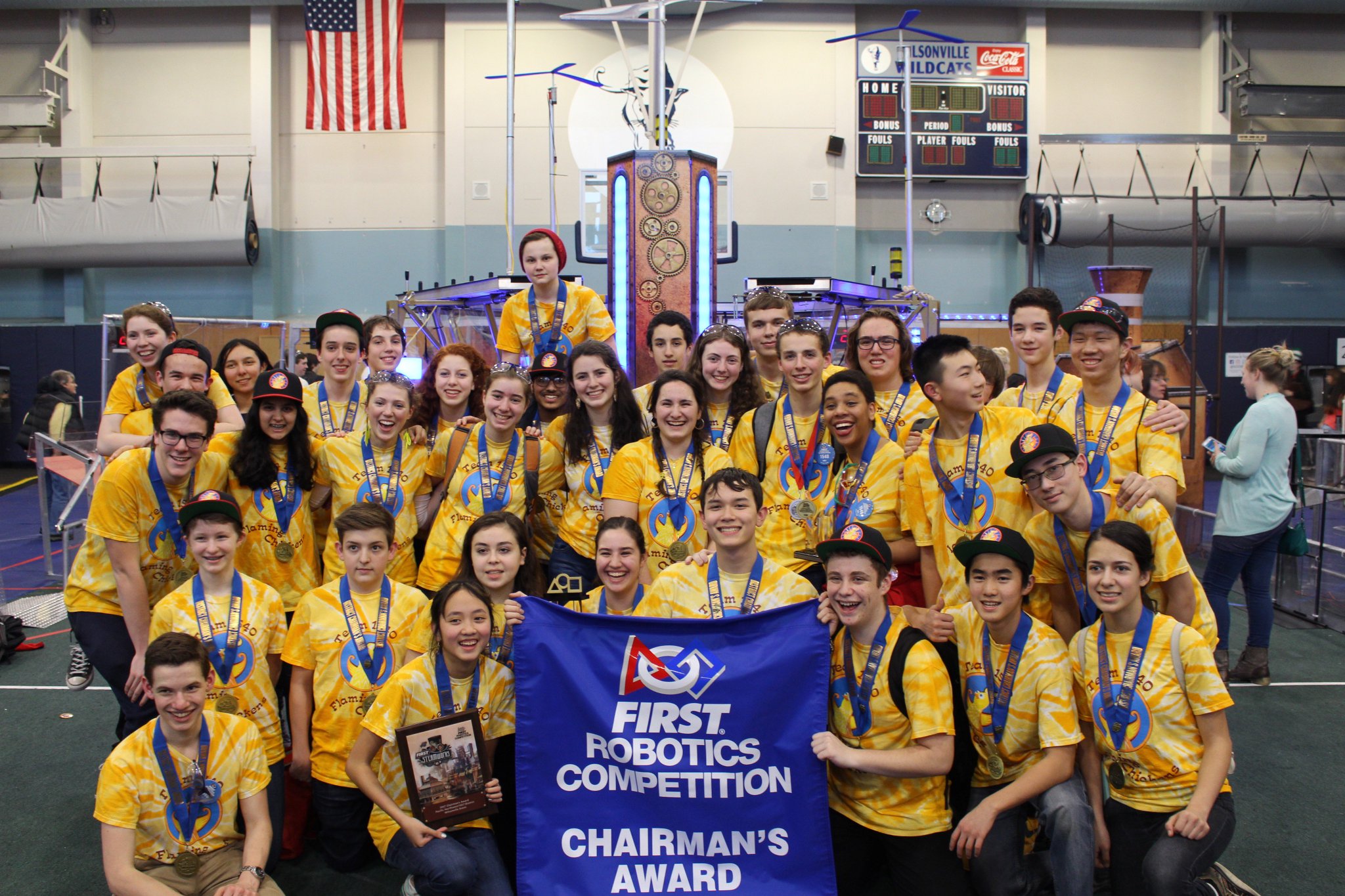 Hen Solo on the competition field.

Team 1540 also announced their LEAP design competition (http://team1540.org/leap) that they are rolling out to FIRST Robotics teams to solve local challenges. Autodesk is sponsoring the prize money for this competition to be held this fall.

Team 1540: The Flaming Chickens truly believe that FIRST is more than robots - see why, and learn more about our outreach programs at team1540.org/outreach overview.
It is so fulfilling to witness high school students designing, fabricating, programming,testing, and competing together as a team in a true collaborative way. I am grateful that Autodesk sponsors and supports FIRST Robotics and also employees volunteering in their community and schools.

See everyone at the next district event!
-Shaan