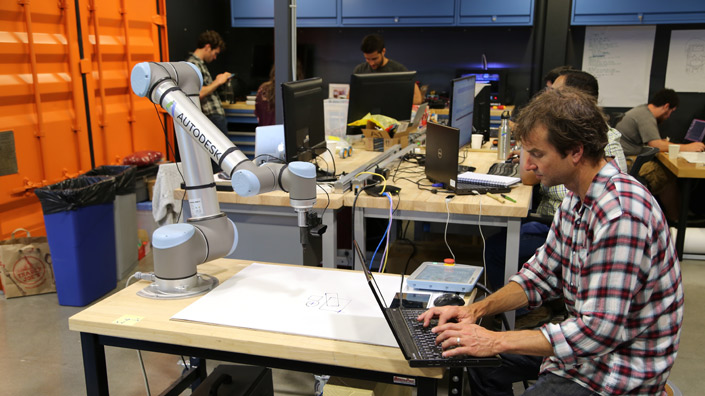 The robots are coming and they are not all evil but will help us make things and augment our capabilities at solving other challenges facing the world. Maurice Conti Director, Applied Research and Innovation, in the Autodesk Office of the CTO and colleague was interviewed by the Institution of Mechanical Engineers for a nice article on robotics and the research Autodesk is doing in the Applied Research Lab.

Human Augmentation: the Next Phase in Robotics
http://www.imeche.org/news/news-article/human-augmentation-the-next-phase-in-robotics
Prominent, respected public figures including Stephen Hawking and Elon Musk have spoken about the dangers of the rise of artificial intelligence and robotics, which at the very least could threaten thousands of jobs and at the most could pose an existential threat to the very survival of the human race.

However, Maurice Conti, director of director of applied research and innovation at software company Autodesk, does not take such a dark view of our future relationship with technology. In fact, he believes that smart software and robotics can augment the work that humans undertake, freeing us up to develop ever more creative solutions to life's problems.