Andrew Hessel of Autodesk's Bio/Nano Research Group within Autodesk Office of the CTO recently held a very thought provoking Reddit Ask Me Anything session.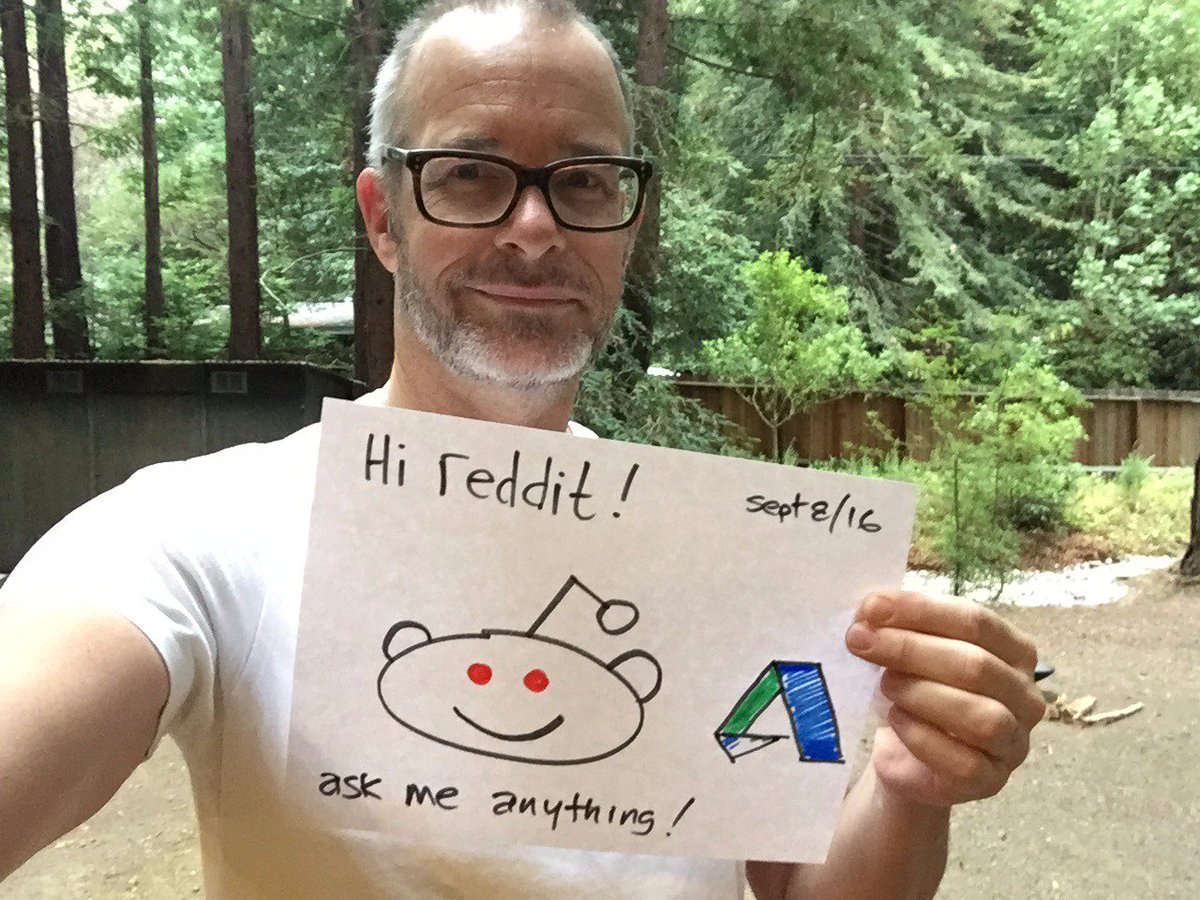 Andrew if you have not met him, is a very unique and brilliant researcher in his field and here at Autodesk working on big issues that truly impact our world like finding technology processes to cure cancer, disease,and other big challenges faces us as a species. He refers to the brain as nothing more than a "meat computer." He works within an amazing group doing bio/nano research that people might not normally associate with Autodesk but in reality it is a perfect fit. As Andrew said in the AMA "Better software tools and AI is a GIANT part of the reason why I work with Autodesk and not a traditional biotech company."
The link to the AMA questions and answers since the AMA is over: https://www.reddit.com/r/Futurology/comments/51ryoy/hi_my_name_is_andrew_hessel_im_a_futurist_and/
About me: I'm a distinguished researcher at Autodesk, where I'm exploring the future of biotechnology. My background is cell biology and genetics, bioinformatics. Very future oriented -- what's edgy today, where are things going in 5, 10, 20 years. I helped kick off HGP-Write, an international effort to write large genomes like the human genome with synthetic biology. Other projects include customized synthetic viruses for cancer (and other applications), next-gen DNA synthesis technology, startups, etc. I also co-chaired Singularity University's Biotech and Bioinformatics Track between 2009 and 2012. I founded the Pink Army Cooperative to explore open source biotech. Plus, I worked for Amgen for 7 years. I believe biotech is poised to follow in the footsteps of computing tech, bringing game-changing new tools, products, etc. that touch every facet of our lives.

My twitter: https://twitter.com/andrewhessel
My group at Autodesk: http://bionano.autodesk.com/
HGP-Write project: http://hgp-write.org
Interesting and thought provoking quotes from Andrew in the AMA:
kopasz7
What do you think about the current approaches of understanding genetic code? Could machine learning play a significant role in figuring out what code does what?

andrewhessel Autodesk's Bio/Nano Research Group
Machine learning is CRUCIAL. The features in genetic code are very difficult for people to examine "by eye". The application of ML and AI to genomics is one of the most exciting areas of comp bio to emerge in recent years -- and it's just getting started. Better software tools and AI is a GIANT part of the reason why I work with Autodesk and not a traditional biotech company btw.
bestyousirname
Hi, I just saw your conference at COFES 2016 this morning and I saw how you talked about how you were working on creating a synthetic virus to eliminate cancer in dogs. Could a synthetic virus be created to eliminate or treat some viruses like HIV? Would designing a virus to help T-cells detect the HIV virus similarly to how you are designing your virus to help cells eliminate Cancer cells work?

andrewhessel Autodesk's Bio/Nano Research Group
Hi! I think synthetic viruses are going to be the next software industry. Viruses are basically USB sticks for biology, able to load new programs into specific cells with high efficiency. So, yes, I think it will be possible to treat HIV with synthetic viruses that target the same T cells but load in antivirus programs. Plus much more... vaccines, gene therapies, antibiotics. We've just started to explore the possibilities here.
viknandk
What are your thoughts on having a massive anonymous open access genetic database for researchers? (similar to thePrecision Medicine Initiative supported by President Obama)

Recent article discussing the privatization of genetic data: Why you should worry about the privatization of genetic data

Cheers :)

andrewhessel Autodesk's Bio/Nano Research Group
Short answer: it's a good thing! Absolutely. I have long supported Open Source for genetics, biotechnology, etc. In general, all scientific data, tools, papers, etc. needs to be in the public domain. I support the Personal Genome Project and even Autodesk's bio/nano group is choosing to open source the tools they are making. The only tricky part is being anonymous. Your genome is a barcode. Once it's published, it's virtually impossible to not be identified. Lots of issues and challenges here that still need to be sorted out. Many of the same issues are being dealt with in computer/social so I think we'll figure it out.
Andrew is doing amazing things with his team at Autodesk that will benefit us all.